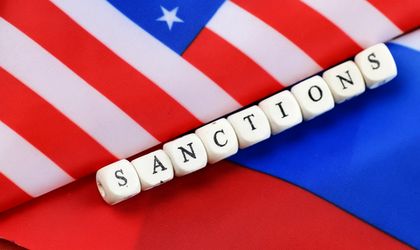 The Trump administration has announced it would impose new sanctions on Russia by the end of August after it concluded that Russia used a nerve agent against a former Russian spy and his daughter in the UK, according to Reuters.
Sergei Skripal, a former colonel in Russia's GRU military intelligence service, and his daughter Yulia, were exposed in March to a liquid form of the Novichock nerve agent, which was applied to Skripal's front door in Salisbury.
In response, European countries and the US expelled 100 Russian diplomats.
State Department spokeswoman Heather Nauert said it was determined that "Russia has used chemical or biological weapons in violation of international law, or has used lethal chemical or biological weapons against its own nationals."
The sanctions would cover sensitive national-security controlled goods, a senior State Department official told reporters. There would, however, be exemptions for space flight activities, government space cooperation, and areas covering commercial passenger aviation safety, which would be reviewed on a case by case basis, the official added.
A second batch of "more draconian" sanctions could be imposed after 90 days if Russia doesn't give "reliable assurances" that it will no longer use chemical weapons and allow on-site inspections by the UN or other observer groups.