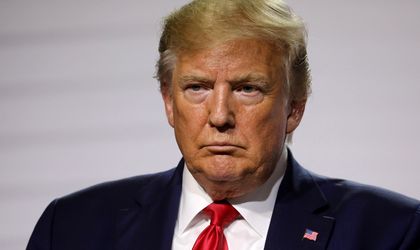 Democrats in the US House of Representatives, led by Speaker Nancy Pelosi, have launched an a formal impeachment inquiry against president Donald Trump following a whistleblower report alleging that Trump had sought help from Ukraine to harm political rival Joe Biden, the current front-runner in the Democratic primary elections.
"The actions taken to date by the president have seriously violated the constitution," Nancy Pelosi said in a formal address on Tuesday evening. "The president must be held accountable. No one is above the law."
The times have found us. The actions taken to date by the President have seriously violated the Constitution. It is for this reason that the House of Representatives is moving forward with an official impeachment inquiry. pic.twitter.com/cHq7zgKJ1g

— Nancy Pelosi (@SpeakerPelosi) September 24, 2019
Some lawmakers had been calling for an impeachment inquiry for several months, but Nancy Pelosi had been reluctant to begin one as she believed it might harm Democrats politically.
As the Democrats announced the impeachment inquiry, Donald Trump said the White House would release the transcript of the call he had with the Ukrainian president, which the whistleblower – someone from the US intelligence community – said contained several instances where Trump told the Ukrainian leader that the US would withhold military aid until the country launched an investigation into Joe Biden and his son Hunter.
A week before the call in question, Trump had ordered a hold on nearly USD 400 million in aid to the Ukraine. At the United Nations Summit on Tuesday, Trump explained that he initially blocked the aid in order to convince other countries to send money as well, but eventually changed his mind and released the funds.
After news of the whistleblower report broke, Trump acknowledged the fact that he brought up Joe Biden his recent call with Ukrainian president Volodymyr Zelensky, which he says had been focused on corruption in the country. Meanwhile, the White House has tried to prevent Congress from seeing the whistleblower report, going against precedent in the matter, arguing that the allegations do not fall within the intelligence community whistleblower statute.
President Trump's personal lawyer, former New York mayor Rudy Giuliani, has been calling for months for a new inquiry into Biden's role in a corruption purge in Ukraine during the Obama administration. He renewed those calls during a CNN interview last week, when he admitted that he had asked Ukrainian officials to investigate Biden.
Donald Trump has responded to the impeachment news by calling it "witch hunt garbage".
"I'm leading in the polls, they have no idea how they stop me," Trump told reporters Tuesday at the UN, before Pelosi had made the announcement. "The only way they can try is through impeachment."
Photo: Ludovic Marin/AFP/Getty Images