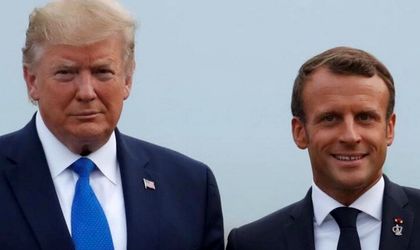 During the G7 summit in Biarritz, French and US officials managed to reach a compromise on a new tax France was planning to introduce on services provided by internet giants, CNN reports.
Based on this compromise, France will still impose the new tax, but will promise to scrap it when the Organization for Economic Cooperation and Development (OECD) develops a standardized mechanism of taxing tech companies in the countries where they operate. According to reports, the new framework could be ready in 2020.
In addition, France says it will also repay the companies any difference between its digital tax and the tax established by the OECD, if the latter ends up being lower in value.
Last month, France approved a 3 percent tax on the revenue generated by big tech companies from digital businesses, such as collecting user data and selling targeted ads. The tax only applies to companies earning over EUR 25 million in France or EUR 750 million worldwide. The tax does not specifically target American companies, but most of the companies that would reach the thresholds of the French tax are from the US.
"There's been a lot of anxiety because of misunderstandings on this French digital tax. We talked about it, and I think we have found a very good deal thanks to the work of ministers," French president Emmanuel Macron said in a news briefing at the G7. When there's an international taxation model, we will remove the tax — and everything that has been paid will be deducted from this international tax. We have found an agreement that is good for all parties involved. It can solve a lot of really negative issues and improve the international system."
Last month, Trump criticised France for its digital tax plans, as it would hit many US companies, threatening reciprocal action, which he reiterated ahead of the G7 summit, saying the US could place tariffs on French wines. And despite Macron's assurances at the G7 summit, US president Donald Trump did not confirm an agreement had been reached with France, according to TechCrunch.