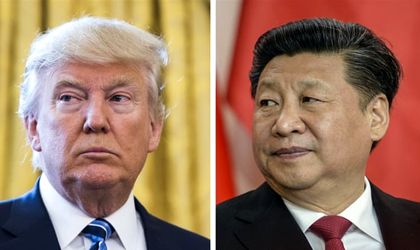 The United States will impose new tariffs on USD 200 billion worth of Chinese goods, targeting about 6,000 new items, including handbags, rice and textiles, the BBC reports.
This is the largest round of US tariffs so far, which will take effect from September 24, starting at 10 percent and increasing to 25 percent from the beginning of next year, unless the two countries agree to a deal.
China is expected to retaliate against this new move by the US.
Donald Trump said that the new tariffs are in response to China's "unfair trade practices, including subsidies and rules that require foreign companies in some sectors to bring on local partners." He said that the US has given China every opportunity to improve their practices in trade, but they have been unwilling to do so.
He also warned that if China retaliated then the US would "immediately pursue phase three" which would mean imposing further tariffs with taxes on another USD 267 billion worth of Chinese products, which would mean virtually all of China's US exports would be subject to new tariffs.