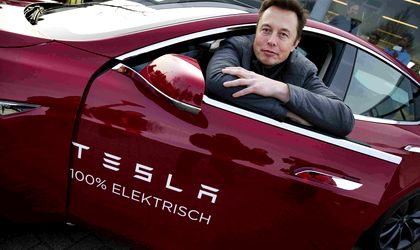 Elon Musk is going under scrutiny at Tesla's annual shareholder meeting, where is expected to be named an independent chairman and three directors to be appointed. These decisions are related to the corporate governance that the company needs to follow and there is an activist group that is pushing for someone other than Musk to be chairman, according to Bloomberg.
Tesla has a nine member board of directors from which three are expected to be re-elected: Antonio Gracias, a private equity investor, Kimbal Musk, a food entrepreneur and Elon's brother, and James Murdoch, the CEO if Twenty-First Century Fox.
Proxy adviser Glass Lewis & Co and CtW Investment Group advised shareholders to vote against the three. But Tesla has responded with a series of slides that defend its directors, recalling the help from Gracias company in the battery production for Model 3 and emphasizing the success Kimbal Musk and Murdoch have.
Elon Musk has been the chairman of the company since 2004 and CEO since 2008. Now there is a proposal for the requirement that an independent director serve as chairman of the carmaker. Musk is replying that Tesla's success would not be possible without his "day-to-day" attention. At last year's annual meeting he said he devoted more than 90 percent of his time running Tesla and the rocket company Space Exploration Technologies, with the reminder 10 percent going to his tunnel-digging star-up Boring Co.
There will also be talks about Model 3 car, especially after hundreds of thousands of people placed USD 1,000 deposits for the car, but the company has yet to answer about the rate at which reservation holders are following. According to Tesla's latest info, the carmaker is to make 5,000 units a week by July.
Anyway the company is set to go through "a sort of reorganization" according to a declaration made by Musk in early May, when he also said that he was going to "scrub the barnacles" on the third-party contractors that work at Tesla.