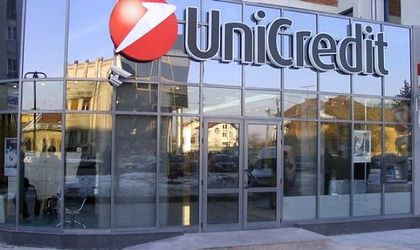 Italy's largest active bank, UniCredit SpA, plans to lay off 10 percent of its workforce – about 10,000 employees – mostly in Italy, as part of a new business plan for 2020-2023 to be presented in December, told Reuters sources of care they wanted to keep their anonymity.
Globally, UniCredit has 86,000 employees, of which 30,000 work in its Italian banking business division. Negotiations with unions, which are expected to start in December, could lead to a decrease in the number of layoffs, sources say.
UniCredit did not wish to comment because the plan has not yet been finalized.
Unions have been agitated to find information on concessions, according to Reuters. FABI, who represents bank employees, said that if the information is confirmed, the redundancies will be "shaky" and the data will be assured that they are ready to react by strikes against them.
Another commercial union, UILCA, has announced that it does not accept the business plan without proper prior consultation.
In the official presentation of the plan, UniCredit's general manager, Jean Pierre Mustier, announced measures to strengthen the bank's balance sheet and reduce exposure to Italy by reducing Italian sovereign bond holdings.
Also, sources that wanted to remain anonymous announced that UniCredit will revise its company structure in order to isolate foreign operations from the risk system that might appear on the Italian market. By pooling its assets abroad from a non-Italian holding, UniCredit could independently finance itselfand benefit from European regulation that would allow these assets to be dealt with separately in the event of a crisis.
Since the appointment of Chief Executive Jean Pierre Mustier at the head of UniCredit, the Italian bank has embarked on a massive reorganization process that positively reflects financial performance and capital solidity. UniCredit has made a capital increase of EUR 13 billion, sold more assets and bad loans worth EUR 17.7 billion and eliminated 14,000 jobs.
The current business plan "Transforming 2019" provides for the dismissal of 14,000 employees in the period 2016-2019.
And other major European banks have begun to cut costs and staff, because the negative rates of interest have led to a decline in credit incomes. Deutsche Bank AG wants to give up 18,000 employees, while Societe Generale announced in April that it would lay off 1,600 employees globally.
This year, UniCredit's shares climbed 14 percent to the Milan Stock Exchange, with a market capitalization of around EUR 25 billion.
UniCredit is one of the largest banks in Central and Eastern Europe, where it accounts for about 16 percent of its revenues. The Group is present in Romania through UniCredit Bank, UniCredit Consumer Financing, UniCredit Leasing Corporation, UniCredit Insurance Broker, UniCredit Leasing Fleet Management and UniCredit Services.