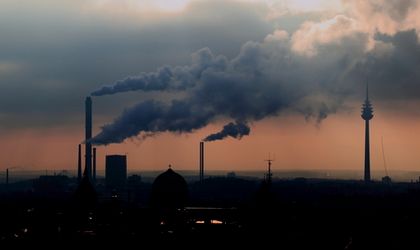 A new report by the UN's Intergovernmental Panel on Climate Change says the world has a narrow path to preventing global temperatures from overshooting the most ambitious target in the Paris Agreement, CNBC reports.
The report suggests preventing a catastrophic global temperature rise would take the type of effort the world has never seen before. Without these major changes, the world is at greater risk of sea level rise, drought, extreme weather and species extinction.
The Paris Agreement aimed to prevent global temperatures from rising by 2 degrees Celsius above pre-industrial levels by 2100, and called for countries to take measures that could cap the rise to 1.5 degrees.
The half-degree difference could have a huge impact – if temperatures rise by 1.5 degrees, IPCC scientists say, 70-90 percent of the planet's coral reefs would be lost, while a 2 degree rise would almost completely wipe out coral reefs.
"Limiting warming to 1.5ºC is possible within the laws of chemistry and physics but doing so would require unprecedented changes," said Jim Skea, co-chair of the IPCC working group that focuses on mitigating climate change.
These changes would include driving down CO2 emissions, the primary cause of climate change, by about 45 percent of 2010 levels by 2030. By 2050, humans would have to ensure "net zero" carbon emissions, meaning any carbon emitted would be offset by measures to remove greenhouse gas from the atmosphere.
Temperatures have already risen by 1 degree and, at the current pace, they will increase by 1.5 degrees by 2030 and 2052, according to IPCC.
The new report comes just over a year after President Donald Trump pulled the US, the world's second largest CO2 emitter, out of the Paris Agreement.