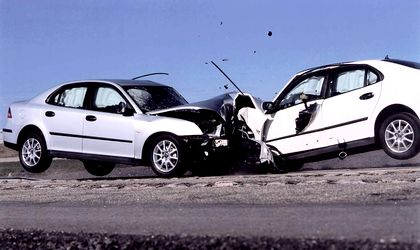 One in eight UK drivers, 13 percent of the total, admit to falling asleep while driving, according to a recent survey cited by the Press Association. According to official information, 62 people died and 462 were seriously injured last year on roads in the UK in accidents where fatigue was a determining factor.
The study was commissioned by AA Charitable Trust to mark the launch of an awareness campaign on the dangers of drowsy driving. It is estimated that the actual figure would be much higher due to reporting deficiencies.
A study published by the Consultative Committee on Transport Safety in March 2016 estimated that up to a quarter of fatal accidents were caused by drivers who were asleep at the wheel.
The AA Charitable Trust survey, which was attended by 20,561 drivers, concluded that men have a three times higher probability than women to recognize that they were asleep at the wheel (17 percent vs. 5 percent).
The most frequently cited reasons for driving under fatigue were the exhausting activity of the day at work (39 percent), the trip monotony (33 percent) and driving in the advanced hours of night (27 percent).
The organisation's director, Edmund King, described sleepiness as "one of the most underestimated risks on the roads."
"Accidents involving a sleepy driver tend to be catastrophic. If a driver falls asleep at the wheel, they do not stop before an impact and make no attempt to swing to avoid a collision. A driver who nods off for just three or four seconds on a motorway covers a distance similar to the length of a football field with their eyes closed," said King.
"Glazing, singing or starting the radio are not remedies for fatigue, but rather symptoms. If a person feels that fatigue occurs while driving, they have to stop and take a break," said King.