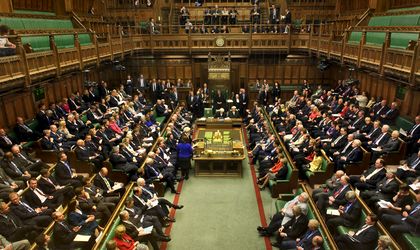 Theresa May has two weeks to win over MPs, including many in her own party, to vote on the Brexit deal that was approved by EU27 leaders over the weekend. The crucial vote will take place on December 11.
According to The Guardian, there are 89 hostile Tory MPs May has to persuade. As she spoke at a debate in the House of Commons on Monday, Theresa May said she had no Brexit plan B.
"I believe that it is important that when people come to that vote, they consider the interests of this country, they consider the interests of their constituents, and they consider the importance of delivering on Brexit," May told MPs.
Unexpectedly, US President Donald Trump also criticized May's Brexit deal, suggesting that it might not allow the UK to sign trade deals with other countries and that it was great for the EU, but not for the UK.
However, a Downing Street spokesman rejected Trump's comments and said that the political declaration signed with the EU is very clear in allowing the UK to have an independent trade policy.
Theresa May could also have another challenge to face two days before the Parliament vote, as she told the Sun newspaper she would be prepared to take on Labour's Jeremy Corbyn in a TV debate on Brexit on December 9. However, no official announcement has been made yet on this matter.