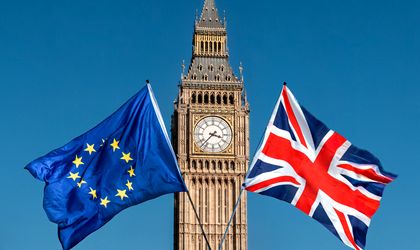 UK MPs again failed to reach a majority on any of the four alternative Brexit options put to a vote on Monday night, after doing the same last week for a series of eight indicative votes.
All four options were rejected, but one lost by just three votes: a plan to leave the EU but keep a permanent customs union.
Monday's options and their results were:
Motion C: Negotiating a permanent and comprehensive UK-wide customs union with the EU as part of any Brexit deal – 276 against/273 for
Motion D: Common Market 2.0 – joining the European Free Trade Association and the European Economic Area – 282 against/261 for
Motion E: Confirmatory public vote for any Brexit deal passed by Parliament before it can be implemented – 292 against/280 for
Motion G: Prevent a no-deal Brexit, including through a vote on whether to revoke Article 50 if the EU doesn't agree to an extension – 292 against/191 for
Theresa May's cabinet will meet on Tuesday morning and the PM is likely to ask MPs to vote on her deal a fourth time this week, after having lost by 230, 149 and 58 votes respectively in the previous three votes. However, many MPs from May's own party are saying that they cannot back the deal, so another failure is expected.
Guy Verhofstadt, the European Parliament's Brexit coordinator, tweeted that a hard Brexit was becoming "nearly inevitable" after the House of Commons voted against all options again.
Photo: dreamstime.com