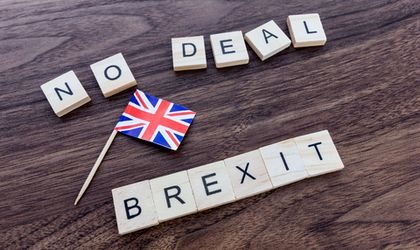 UK lawmakers rejected a no-deal Brexit "under any circumstances" on Wednesday night, paving the way for Brexit to be delayed beyond March 29, a possibility which MPs will vote on today.
PM Theresa May supported the rejection of a no-deal Brexit, but her motion was carefully worded and its final sentence read "leaving without a deal remains the default in UK and EU law unless this house and the EU ratify an agreement." However, MPs ended up voting 312 to 308 to support a backbench amendment that erased the last phrase, which meant that no-deal Brexit was rejected under any circumstances.
The vote does not definitively preclude a no-deal Brexit – MPs must still agree a deal, or extend or revoke article 50 in order to do that – but it underlined both the strength of feeling at Westminster and the government's loss of control over the process.
May responded by insisting that a no-deal Brexit could only be avoided by agreeing a deal or cancelling Brexit, suggesting that MPs should agree to her deal, which they've already rejected twice, with overwhelming majorities. May is expected will put her deal up for a third "meaningful vote".
The PM said she would bring a motion on Thursday on delaying Brexit and "set out the fundamental choice" facing the House of Commons. If MPs agreed to a deal, the government would request a short, technical extension of Article 50. Otherwise, May says there would be a much longer extension that would require the UK to take part in the European elections, coming up on May 26.
Photo: dreamstime.com