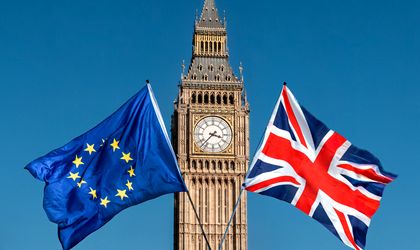 Britain's security minister Brandon Lewis said in an interview with German newspaper Die Welt that EU citizens living in the UK who fail to apply for settled status by end-2020 risk being deported, The Guardian reports.
According to Home Secretary Priti Patel, about two million EU citizens have already applied for settled or pre-settled status, out of a total of about 3 million living in the country.
Polish citizens rank first by the number of applications (347,300), followed by Romanians (280,600), Italians (200,700), Portuguese (162,500), and Spaniards (115,700).
"If EU citizens have not registered by then without an adequate justification, the immigration rules will apply," security minister Lewis said.
The minister added that even those who fulfilled all legal conditions for a residence permit but failed to apply within the next 14 months could "theoretically" be deported from the UK.
A co-founder of The3million, a group that represents EU citizens in the UK, said: "We have pressed the government for years on what happens to those who do not have a status in 2021. Today, after much wait, it is confirmed that hundreds and thousands of people will be punished with the threat of removal from their home. This is no way to treat people, let alone what was promised."
Photo: dreamstime.com