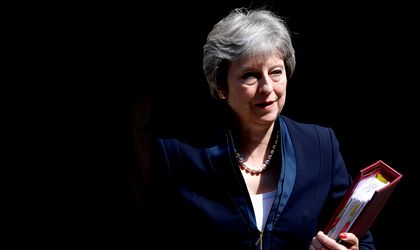 The British government has been found in contempt of Parliament for the first time in history because it refused to publish the full legal advice related to its Brexit plan, CNN reports.
Theresa May's government lost the critical vote by 311 to 293 and several other votes on Brexit are to follow this week.
The government said it would immediately publish the legal advice, although May had told her cabinet that "candid" legal advice given to ministers must remain confidential.
The contempt decision came on the same day as a top EU law official said that the UK could stop the Brexit process unilaterally by withdrawing its Article 50 notification, giving Remain campaigners more reason to ask for a new referendum.
After the parliamentary defeats, May opened a five-day Commons debate on her Brexit plans. She urged lawmakers to support her proposals when they come to vote December 11. "This argument has gone on long enough," May told the House of Commons. "It is corrosive to our politics. And life depends on compromise."
But despite her strong stance, her Brexit deal is most likely going to be rejected by Parliament, which would mark the beginning of a new crisis in the UK.