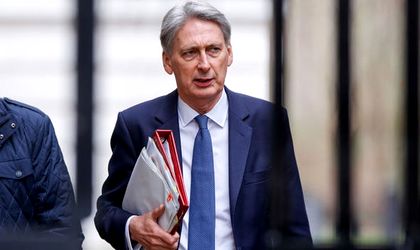 The UK's Chancellor of the Exchequer, Philip Hammond said during the ECOFIN meeting in Bucharest that a second referendum on Brexit should be considered as both the UK and the EU are exasperated by the current deadlock.
"I understand that EU colleagues are somewhat fed up that the process has taken as long as it has. We are also fed up that we haven't been able to complete this earlier," Hammond told reporters in Bucharest.
Asked what he thought about a possible second referendum on Brexit, he said "we should try to complete this process in Parliament but we should be open to make suggestions that others have made."
After Parliament was unable to reach a consensus on any alternative to May's plan last week, the PM has been meeting with the Labour party to try to find a solution – but Labour now says talks are stalling and that May is unable to reach a compromise.
EU leaders will meet in Brussels on Wednesday to discuss the next steps and decide whether to approve Theresa May's request for a further delay to June 30.