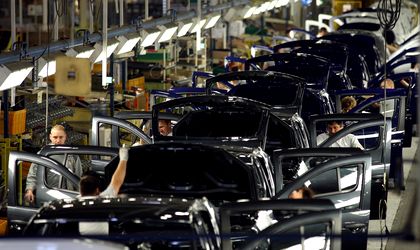 Britain's car industry has warned that a no-deal Brexit would be disastrous due to the costs and disruptions it would cause for carmakers and consumers, according to the head of the UK's automobile industry group, Reuters reports.
Mike Hawes, chief executive of the Society of Motor Manufacturers and Traders (SMMT), said carmakers were "increasingly concerned" about the lack of clarity around the final Brexit deal.
Brexit is due to take place in less than eight months, in March 2019, but PM Theresa May has not yet found a way to maintain economic ties with the EU and please all the members of her divided party as well as negotiators in Brussels – which has many worried that there will be a "no-deal Brexit", where the UK will fall back on World Trade Organization rules, that could leave UK car exporters with EU import tariffs of about 10 percent.
"No deal… is just not an option. It would be seriously damaging to the industry not just in the UK but in Europe as well," Hawes said.
The automotive industry employs more than 850,000 people directly and indirectly in Britain and it accounts for almost a tenth of British manufacturing output.