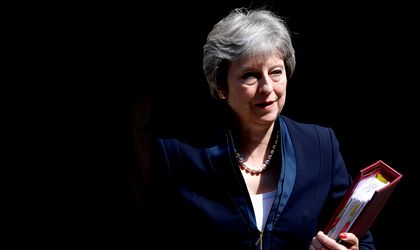 After months of intense negotiations, officials from the UK and the EU have agreed over a draft text of a Brexit deal, the BBC reports.
A special cabinet meeting will be held this afternoon for Theresa May to convince her ministers to back her deal. This could prove difficult, as some of the hardline Brexit backers in her party haven't been happy with May's negotiation stance. Last night, Theresa May called all her ministers to Downing Street for one-to-one talks on the draft agreement.
Many of the cabinet members don't want to support the deal because they believe it won't pass through Parliament later. Northern Ireland's Democratic Unionist Party, which gives Theresa May vital support in key votes, said it would be a "very, very hard sell". May's biggest critics, such as Boris Johnson or Jacob Rees-Mogg, have criticised the draft agreement by saying it would keep the UK under EU control. Therefore, if May gets the support of her cabinet, she has to start a campaign to sell the deal to the country, starting with a televised conference.
Labour leader Jeremy Corbyn said "given the shambolic nature of the negotiations, this is unlikely to be the good deal for the country."
The exact contents of the deal are still unknown, but some information has leaked since May made the announcement. The draft is said to be 500 pages long.
According to the Guardian, the UK is believed to have agreed that the solution for the Irish border would be a UK-wide customs backstop, which will be temporary. An independent arbitration committee will judge when the backstop could be terminated, allowing the UK to move to a free trade deal, stay within the customs union or extend the transition period. This version is not liked by hardline Brexiteers and Northern Irish politicians.
The deal also includes commitments on citizens' rights after Brexit, a 21-month transition period after March 2019 and details of the "divorce bill", said to cost the UK GBP 39 billion.
The 27 EU ambassadors are also scheduled to meet today in Brussels to analyse the deal.