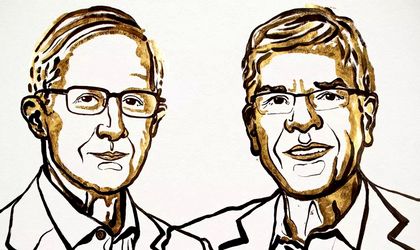 The Nobel Prize in Economics has been awarded to William D. Nordhaus and Paul M. Romer, two economists from the United States who have "designed methods for addressing some of our time's most basic and pressing questions about how we create long-term sustained and sustainable economic growth", according to a statement by the Royal Swedish Academy of Sciences.
The Sveriges Riksbank Prize in Economic Sciences in memory of Alfred Nobel 2018 is worth 9 million Swedish krona (EUR 0.86 million), to be shared between the two laureates.
"The contributions of Paul Romer and William Nordhaus are methodological, providing us with fundamental insights into the causes and consequences of technological innovation and climate change," the statement reads. "This year's Laureates do not deliver conclusive answers, but their findings have brought us considerably closer to answering the question of how we can achieve sustained and sustainable global economic growth," it concludes.
William D. Nordhaus was born in 1941 in Albuquerque, USA. He obtained a Ph.D. from the Massachusetts Institute of Technology in 1967 and is a Sterling Professor of Economics at Yale University.
Paul M. Romer was born in 1955 in Denver, USA, has a Ph.D. from the University of Chicago (1983) and is a Professor at the NYU Stern School of Business.