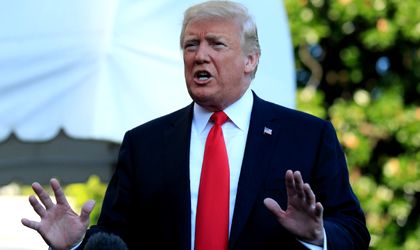 The Trump administration is reportedly planning to delay imposing higher tariffs on auto imports by up to six months, according to sources cited by CNBC.
An official announcement on the issue is expected on Saturday, the deadline when Trump was due to make a decision based on the Trade Department's recommendations on protecting the US auto industry.
The auto tariffs are seen by Trump as a way to gain leverage over major auto markets like the EU or Japan, but would escalate the ongoing global trade war even further, in the context of a new hike imposed by the US on Chinese imports last week, followed by retaliatory measures announced by Beijing.
The Trump administration was considering tariffs as high as 25 percent on car imports, citing national security reasons, which it also used to justify previous tariff hikes on steel and aluminum. But the auto tariffs are opposed by both Congress and US auto makers. The Alliance of Automobile Manufacturers said "imposing tariffs on imported vehicles and parts would be a mistake, with significant negative consequences" for the auto industry and its employees.