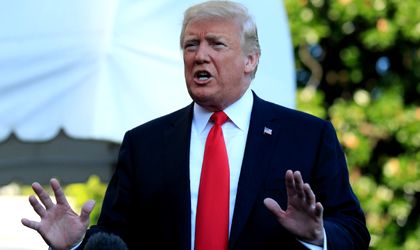 US president Donald Trump has decided to place tariffs on another USD 300 billion of Chinese goods, a surprise move to which global financial markets had a significant negative reaction since there had been hopes that the two countries would soon reach a deal, The Guardian reports.
The tariff on the new set of goods will stand at 10 percent, but Trump later added that this was a short-term measure and that tariffs could be lifted further in stages to more than 25 percent.
Wall Street saw sharp declines after Trump announced the tariffs, which will essentially cover all remaining China trade, while Asian shares also recorded major falls.
Brent crude oil plunged 7 percent on Thursday, its biggest fall in four years, but recovered 2.5 percent on Friday, reaching USD 62.01.
Investors had high hopes that the US and Chinese officials would reach an agreement on trade soon, and while the White House on Thursday announced that China had accepted a key request to buy more US agricultural produce, president Trump tweeted soon after that the country had not made the commitments the US had requested, therefore new tariffs would be introduced.
The tariffs would impact a wide range of consumer goods, pushing up prices and possibly causing job losses in the retail industry.
Photo: Manuel Balce Ceneta/AP/REX/Shutterstock