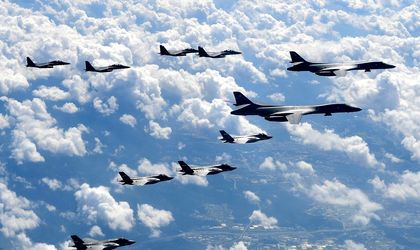 In a series of messages on Twitter, US president Donald Trump calls on the rest of NATO members to pay more for defense.
Trump went on to lambast fellow members of the North Atlantic Treaty Organisation (NATO) for paying disproportionately less than the United States to maintain the Western alliance.
"The U.S. pays close to the entire cost of NATO – protecting many of these same countries that rip us off on trade (they pay only a fraction of the cost – and laugh!)," he tweeted. "The European Union had a $151 billion surplus – should pay much more for military!"
"Germany pays 1 percent (slowly) of GDP towards NATO, while we pay 4 percent of a much larger GDP. Does anybody believe that makes sense?"
"We protect Europe (which is good) at great financial loss, and then get unfairly clobbered on trade. Change is coming!".