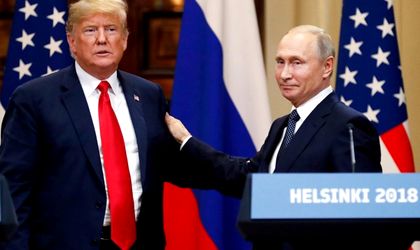 US president Donald Trump and Russian president Vladimir Putin may meet in Paris on November 11 if both leaders attend an event to commemorate the end of the First World War, according to a statement by the Russian Foreign Ministry cited by the RIA press agency.
Russia is open to dialogue and would be ready to consider times and locations of a possible meeting between the two leaders is Washington were also interested, the ministry said.
The last meeting between Trump and Putin took place in July, in Helsinki.