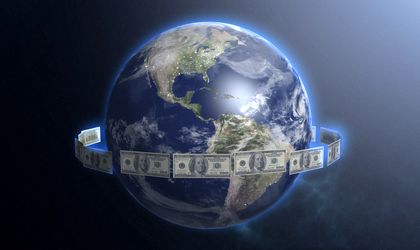 Global trade further rebounds in Q1 2021, increasing by about 10 percent year-over-year and 4 percent quarter-over-quarter, according to the UN's Conference on Trade and Development's (UNCTAD's) May Global Trade Update.
By Claudiu Vrinceanu
Trade-in goods surpass pre-pandemic levels, with the trade-in COVID-related sectors remaining strong. Trade-in services continue to lag.
Uneven economic recovery, reshoring and nearshoring, and government interventions are the essential factors that will characterize global trade during 2021.
Uneven economic recovery
Some economies are posed to rebound stronger and faster than others. In particular, China and the United States of America are expected to be the main drivers of global growth during 2021. This should also positively affect countries whose trade is relatively more integrated with them (East Asian countries, Canada and Mexico).
Reshoring and nearshoring trends
The COVID-19 pandemic has introduced substantial uncertainty into the operations of many global value chains, providing incentives to scale down segmentation and shift production closer to consumers.
Government interventions and policies affecting international trade
Governments are expected to use a wide range of policies as part of their post-pandemic recovery plans. Based on the ongoing diplomatic frictions among some of the major economies and the current difficulties within the multilateral trading system, there is the risk that some of these policies may be trade-restrictive.
Exports rebound in Romania
In the first three months of 2021, Romania's exports increased by 3.9% compared to the first quarter of 2020. Instead, imports increased by almost a double percentage, respectively 7.1%, which led to a deficit of the balance higher than last year, according to the National Institute of Statistics (INS).
After exports returned to growth and increased by 3.9% in early 2021, economic analysts have become more optimistic, but we should continue to worry that Romania has a trade deficit of 5.3 billion. Euro, up 19%.
Romania's macroeconomic health in the context of the Covid-19 pandemic is primarily based on the unique contribution of domestic demand to the economic recovery, which in 2020 was more consistent than previously estimated. But the negative contribution of net exports has risen above expectations, due to the growing gap between imports and exports. The trade deficit, thus increased, caused the deterioration of the trade balance deficit.
In Romania, exports have a negative contribution to the increase of gross domestic product of 1.1 percentage points, according to the National Institute of Statistics.
For comparison, other economies in the region beat the analyst's expectations for 2020, aided by a stable contribution of net exports to growth. For instance, Poland's net exports contributed 1.1pp to increase, based on a recovery in external demand.