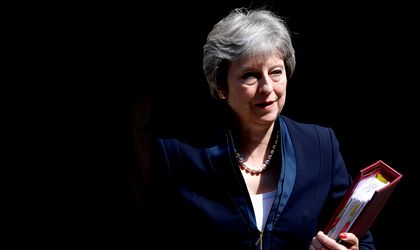 UK Prime Minister Theresa May suffered a second humiliating loss in the House of Commons on Tuesday night as MPs overwhelmingly rejected her Brexit deal by a 149-vote majority, even though May had brought new assurances from EU leaders that the UK would not get stuck in the backstop, The Guardian reports.
With just 17 days before the UK is due to leave the EU, MPs will vote today on the possibility of a no-deal Brexit. If they vote to rule out no-deal, they'll vote on whether the UK should request an extension of the Brexit deadline.
However, the PM warned that Wednesday's votes would not resolve the uncertainties of Brexit: "Voting against leaving without a deal, and for an extension, does not solve the problems we face. The EU will want to know what use we want to make of that extension. The House will have to answer that question."
European Council president Donald Tusk said the vote on Tuesday made a no-deal Brexit more likely: "On the EU side we have done all that is possible to reach an agreement … With only 17 days left to 29 March, today's vote has significantly increased the likelihood of a no-deal Brexit."
Labour leader Jeremy Corbyn called for a general election, while business groups called for an extension of Article 50 in order to avoid a disorderly Brexit.
"Should there be a UK reasoned request for an extension, the EU27 will consider it and decide by unanimity," a spokesman for Donald Tusk said. "The EU27 will expect a credible justification for a possible extension and its duration."