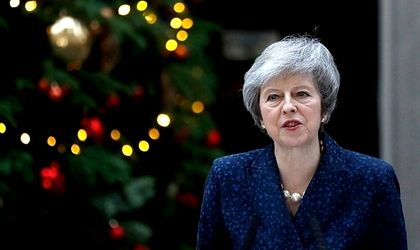 UK Prime Minister Theresa May won a vote of confidence in her leadership of the Conservative Party, triggered yesterday by the party's MPs.
May won the leadership with 200 votes in support and 117 votes against her, and MPs won't be able to challenge her leadership again for another year.
However, this doesn't change the fact that she is facing an uphill battle to convince her own MPs as well as those in the opposition that they should vote for the Brexit deal she agreed with EU leaders.
The UK House of Commons was supposed to vote on the deal on Tuesday, but May delayed the vote due to widespread opposition, especially regarding the controversial Irish "backstop" provision.
The PM is headed to Brussels to attend the European Council meeting, in hopes that she can get a few more concessions from the European Union member states.
The UK Parliament has to cast a vote on the Brexit deal before January 21, 2019, but the delays are raising the risk of a no-deal Brexit.