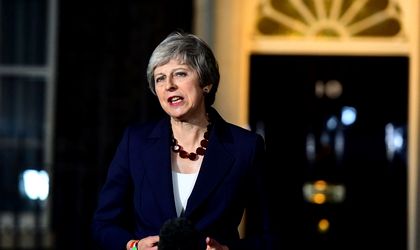 British PM Theresa May is struggling to get her own party to support her and pass the draft Brexit agreement in Parliament, while she insists that she will "see this through," the BBC reports.
After she obtained the support of the cabinet for the deal on Wednesday, two senior ministers and other members of her cabinet resigned due to the disagreements they had with the deal she had brought back from Brussels.
Leading backbench Brexiteer Jacob Rees-Mogg submitted a letter of no confidence in Mrs May to Sir Graham Brady, chairman of the Tories' backbench 1922 Committee. A vote will be triggered if 48 Tory MPs write letters to Graham, but that does not appear to have happened yet.
Asked if she would carry on as prime minister if she won a no-confidence vote by a single vote, Mrs May said: "Leadership is about taking the right decisions, not the easy ones."
"I understand fully that there are some who are unhappy with those compromises but this deal delivers what people voted for and it is in the national interest," May said, warning that "nobody can know for sure the consequences that will follow" if the UK doesn't move forward with the agreement.
One of the letters of no confidence has been published, written by MP Marc Francois, who writes: "The Prime Minister has been surrounded throughout this process by a Pretorian Guard of highly pro-European senior civil servants who, I believe, have never accepted the result of the referendum. Instead they have helped to steer the negotiations in such a way that means, quite simply, we will not in fact leave the European Union but effectively remain within it."
BREAK: Mark Francois publishes His no confidence letter (h/t @katewilsea) pic.twitter.com/AzelD7GJpj

— Beth Rigby (@BethRigby) November 16, 2018