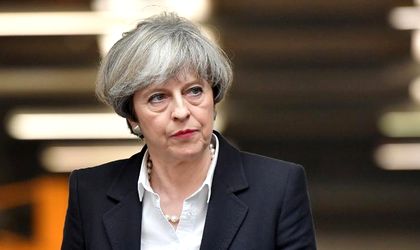 UK prime minister Theresa May is being urged to step down by many of her own Conservative MPs after her new Brexit plan backfired and a senior cabinet minister resigned on Wednesday, while the UK is holding European Parliament elections on Thursday.
In fact, The Times reported today that May would quit her PM role as soon as Friday after a pivotal meeting with the leader of the 1922 Commitee (the Conservative parliamentary group), Sir Graham Brady, who is expected to ask for a clear timeline of her departure plans.
Otherwise, the 1922 Commitee could vote to change the party's rules to allow an immediate vote of no confidence in the prime minister. Current rules dictate that since the PM survived such a vote in December, she cannot face another one for 12 months.
Andrea Leadsom, a Brexiteer who served as the leader of the House of Commons, is the 36th minister to have resigned from May's government. Leadsom said she no longer believed the PM's Brexit plans would "deliver on the referendum result".
The Tories are expected to suffer a historic defeat to Nigel Farage's Brexit party in the European elections on Thursday.
Photo: Reuters