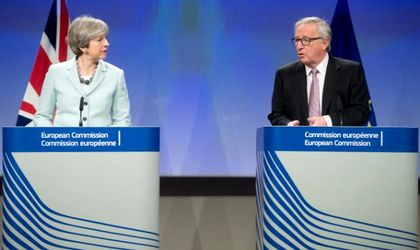 UK PM Theresa May said she has secured "legally binding" changes to her Brexit deal on Monday, a day before the Parliament is due to vote on the deal again, after a disastrous first result in January, where the deal was voted down by a margin of 230.
May and European Commission President Jean-Claude Juncker held a joint press conference late on Monday in Strasbourg.
Juncker warned that if the deal was voted down by MPs again on Tuesday, there would be "no third chance". He added: "Let us speak crystal clear about the choice – it is this deal or Brexit might not happen at all."
In May's talks with Juncker and the EU's chief Brexit negotiator Michel Barnier, two documents were agreed by all parties.
The first document is a "joint legally binding instrument" on the Brexit deal, which May said could be used to start a "formal dispute" against the EU if it tried to keep the UK tied to the Irish backstop. The second document is a "joint statement" adding to the political declaration, about the UK and EU's future relationship, to commit to replace the backstop with alternative arrangements by December 2020.