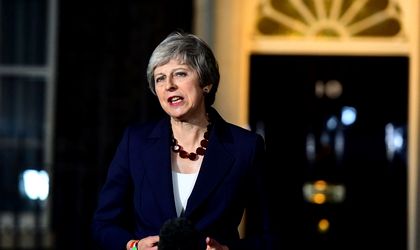 UK PM Theresa May will address parliament on Monday and state her opposition to a second Brexit referendum, as it would "break faith" with British people and do "irreparable damage" to politics, Reuters reports.
A growing number of politicians have been calling for a new referendum as May is struggling to get MPs on board with her Brexit deal and EU leaders are refusing to renegotiate the deal.
May's cabinet claims a new referendum would deepen already ugly divisions and betray voters who voted to leave the EU in 2016.
The refusal to organise a new vote increase the risk of Britain leaving the EU without a deal in March 2019, which some businesses fear would be catastrophic for the world's fifth largest economy.
"Another vote which would do irreparable damage to the integrity of our politics, because it would say to millions who trusted in democracy, that our democracy does not deliver. Another vote which would likely leave us no further forward than the last," May will say to lawmakers, according to extracts of her speech released in advance.