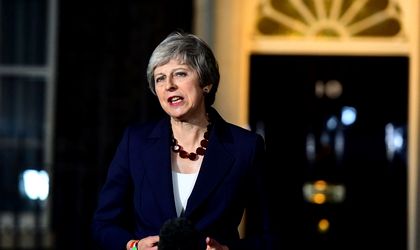 UK prime minister Theresa May has postponed the final vote in Parliament on her Brexit deal, clearly admitting that she was expecting a rejection from MPs in the House of Commons, The Guardian reports.
May is expected to make a statement to the House of Commons later today.
The vote could be delayed until next week or even until early January, which would allow less time for the development of Brexit legislation, which also needs to be passed through parliament by March 29. The ultimate deadline for the vote is January 21.
As the news broke, the British Pound fell to its lowest level in 18 months, losing 0.5 percent versus the US dollar and 0.8 percent against the euro.
About 100 Tory MPs had stated they were against the deal, and it is clear that May did not think she had won over enough of them to get her deal passed through the House.
Theresa May is expected to go back to Brussels and try to renegotiate the deal with the EU leaders. However, European Commission spokesman Mina Andreeva said: "This deal is the best and only deal possible. We will not renegotiate the deal that is on the table right now. That is very clear.
Earlier today, the European Court of Justice ruled that the UK could cancel its Article 50 notification without the approval of the other 27 EU members.