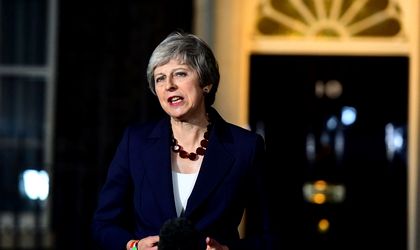 UK Prime Minister Theresa May will say in a speech today that Parliament is more likely to block Brexit than to let the UK leave the EU without a deal, the BBC reports.
May's speech will be a last attempt to persuade MPs to back her Brexit deal, adding that trust in politics will suffer "catastrophic harm" if the referendum is not implemented.
The Labour Party has said it would vote against the deal, as well as bring up a vote of no confidence if May loses tomorrow's vote on the deal.
About 100 Conservative MPs, and the Democratic Unionist Party's 10 MPs, are currently expected to join Labour and the other opposition parties in voting against the deal.
"Imagine if an anti-devolution House of Commons had said to the people of Scotland or Wales that despite voting in favour of a devolved legislature, Parliament knew better and would overrule them. Or else force them to vote again.
What if we found ourselves in a situation where Parliament tried to take the UK out of the EU in opposition to a remain vote?" May will say in her speech.
May will add: "Parliament understood this fact when it voted overwhelmingly to trigger Article 50. And both major parties did so too when they stood on election manifestos in 2017 that pledged to honour the result of the referendum."