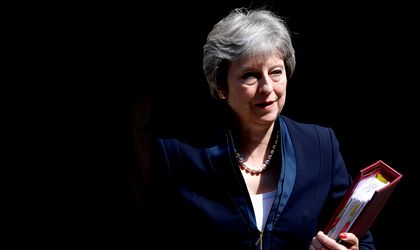 UK prime minister Theresa May signaled during Wednesday's summit with EU leaders that the UK could extend the Brexit transition period to allow more time for trade talks. However, she did not offer any new ideas to break the deadlock over the Irish border issue, The Guardian reports.
EU officials said the PM had suggested she was "ready to consider" a longer transition period, which enraged Brexit supporters at home. Later, Downing Street said that the extension has not been ruled out. The UK Parliament would have to agree to such an extension and some MPs are warning that May could face a rebellion if she makes the proposal.
During the transition period, which is now scheduled to begin in March 2019 and last until December 2020, the UK would essentially abide by EU rules but have no say in them. Extending the period would also mean the UK would have to pay more into the EU's budget, on top of its GBP 39 billion divorce bill.
In her speech to EU leaders, May called for "courage, trust and friendship" from both sides. However, despite EU council president Donald Tusk's request that she come up with "new facts" to allow negotiations to progress, she did not bring any new proposals.
European Parliament president Antonio Tajani also complained about May not bringing anything new to the table. "I did not pick up anything substantially new in terms of content," he said. "I was listening to Mrs May. It was the tone of someone who want to reach an agreement [but] there is no change in content."