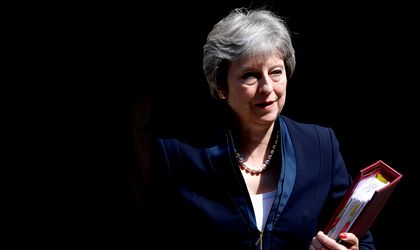 UK Prime Minister Theresa May will face a vote of no confidence in her party leadership later today in the Parliament, due to her party members' discontent with the Brexit deal she agreed with EU leaders. MPs will vote tonight, with a result expected around 9 PM UK time.
She responded to the news in an address outside 10 Downing Street, saying she would fight to keep her role as PM.
May added that a new prime minister would have to either cancel or extend the Brexit process, and that changing the leadership would "put the country's future at risk and create uncertainty" when the UK can least afford it.
"I have devoted myself unsparingly to these tasks ever since I became prime minister and I stand ready to finish the job," she said.
If May wins today's vote, she cannot be challenged for at least another year. If she doesn't, she will probably be replaced as the Conservative leader. Because the Conservative Party is the largest party in the House of Commons, whoever is leader of the party would be expected to be prime minister.