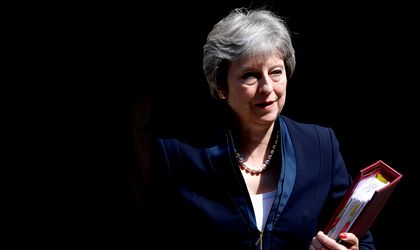 UK Prime Minister Theresa May has suggested that she would lift a House of Commons requirement for a 21-day period before any vote to approve an international treaty in order to get a Brexit deal ratified in time for the March 29 Brexit deadline, which might mean that she could delay the final vote in the Commons, which was originally due to take place on February 27, the BBC reports.
Opposition leader Jeremy Corbyn has accused May of "running down the clock" in an effort to blackmail MPs into backing her deal, while her team insists that she will hold a vote as soon as possible.
May said she was discussing a number of options with the EU to obtain legally-binding changes to the controversial backstop arrangement on the Irish border, including replacing it with alternative arrangements, putting a time limit on the backstop or a unilateral exit clause for the UK so that the country is not kept in the EU customs union for an unlimited time.