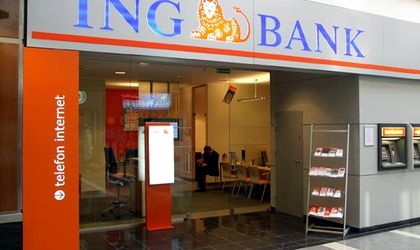 ING Groep NV, the largest Dutch financial services group, announced on Tuesday that its finance director will resign, amid issues of money laundering and terrorist financing, Reuters reported.
The announcement comes after the Dutch court reached a friendly deal with ING on a money laundering deal on September 4, with the Dutch financial group agreeing to pay EUR 775 million. Prosecutors have criticized ING for violating Dutch legislation on money laundering and terrorist financing, "structurally and for many years" by not hampering the use of its clients' money laundering accounts between 2010 and 2016.
Dutch prosecutors have reported that out of a total of EUR 775 million, EUR 675 million is considered a fine and the remaining EUR 100 million is considered a recovery for unlawfully obtained benefits.
Koos Timmermans, 58, who was appointed chief financial officer in 2017, will remain in office until a replacement is found, the Dutch bank said. He held top positions in the banking operations in the Netherlands in 2010-2016, the period checked by prosecutors.
The decision represents a significant change in the attitude of ING, which on September 4 stated that no individual is responsible and has already taken disciplinary action against ten of its employees and has adopted better mechanisms to verify transactions and customers.
But the criticisms of the Dutch public opinion at the bank increased, including Prime Minister Mark Rutte and Finance Minister Wopke Hoekstra, who said the scandal again affects confidence in the banking system.
ING's reaction is similar to the one in March when it first announced that the remuneration of its general manager, Ralph Hamers, will increase by 50 percent and then, following the scandal, has withdrawn its announcement after five days. Following charges of money laundering and terrorist financing, none of the ING board members will receive a performance bonus for 2018, the Dutch bank said.
ING Bank provides banking services to nearly 37 million individual clients, companies or institutions in over 40 countries.
Established in 1994, ING Bank Romania is currently a universal bank offering products and services to all categories of clients – large and small companies, financial institutions, small entrepreneurs and individuals.