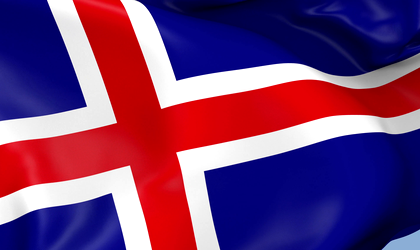 The Iceland's krona is the world's second worst-performing currency this month, only above the rupee in Pakistan, a nation seeking a bailout from the International Monetary Fund. Still, the currency is by no means weak at current levels and the central bank has a war chest to intervene if needed, said Jon Bjarki Bentsson, chief economist at Islandsbanki.
"It is actually pretty similar to levels seen in mid-2016 when the krona was widely seen to be on the strong side," Bentsson said.
Iceland's krona has fallen five percent this month and reached IKR 137.3 per 1 EUR on October 18, its weakest level since June 2016. That was some way from a IKR 109.88 peak in June last year, which was the strongest krona level since 2008 when Iceland was on the brink of financial and economic collapse. Bentsson said the current level of IKR 135 per 1 EUR is in the middle of the 125-145 range he sees the krona trading in over the next few quarters.
A decade after the credit crisis, new stress points are appearing in Iceland. The country's key tourism industry is declining and upcoming negotiations for wage increases amid high inflation are hurting sentiment. Concerns on how the struggling Icelandic airline Wow Air Ehf could impact the economy have also weighed on the currency and prompted the central bank to intervene.
While the krona has been susceptible to negative sentiment, Daniel Svavarsson, the director of economic research at Landsbankinn, points out that Iceland's currency market is very thin so the krona can move quite drastically in relatively low trading volume.
"There's been no big news in the economic data in the past months that changes the fundamentals for the Icelandic krona," Svavarsson said, adding that he foresees "healthy GDP growth" and remains upbeat on international investment in Iceland.