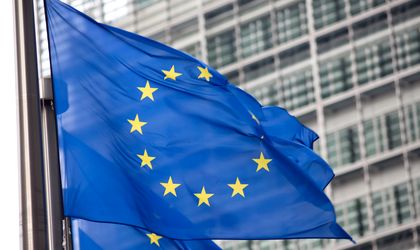 The European Central Bank (ECB) lowered its eurozone GDP growth rate forecast in 2018 and 2019 due to weaker global demand, according to ECB President Mario Draghi. The advance of the eurozone economy is estimated at 2 percent, down from 2.1 percent.
For 2019, the forecast is at 1.8 percent, down from 1.9 percent, the increase estimated in June. In 2020, GDP would go up by 1.7 percent, while the annual inflation in the eurozone was set at 1.7 percent in 2018 and over the next two years. .
The risks faced by the euro-zone economy are "largely balanced", although there are still a number of risks, explained Mario Draghi.
"Uncertainties about increasing protectionism, emerging market vulnerabilities, and volatility in financial markets have recently become more prominent," said Draghi.
On Thursday, the European Central Bank decided not to change interest rates and maintain ultra-relaxed monetary policy and also confirmed it is on schedule to finalize its bond purchase program by the end of the year.
In a press release from the ECB, the institution states that at the meeting held on Thursday, the Governing Council maintained monetary policy rate at zero, while interest on the marginal lending facility was kept at 0.25 percent, and interest on deposits, which applies to banks that store excess liquidity at the central bank for a 24-hour period, was left at minus 0.40 percent.