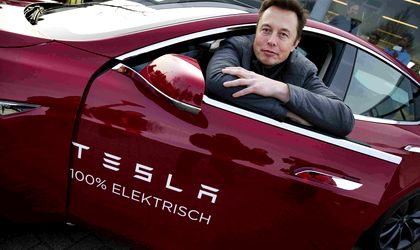 Tesla, the electric car maker, will lay off several thousand jobs as it seeks to reduce costs and become profitable but without endangering the production of Model 3 sedan. Elon Musk, the billionaire CEO of the company, explained to the employees in an email that the move is a part of a simplification of Tesla's management structure, according to Reuters.
"As part of this effort and the need to reduce costs and become profitable we have made the difficult decision to let go of approximately 9 percent of our colleagues across the company," said Musk in the email.
The layoffs will be made from "our salaried population" and it will not affect production associates, meaning it will not touch the production of Model 3 and the production targets established for the next months. Tesla is trying to make 5,000 cars per week of Model 3 and this target is set for the end of the month.
Analysts say that it is unlikely for Tesla to become profitable in the next two quarters so there should be more job cuts in the near-future. According to Efraim Levy, analyst at CFRA Research, the layoffs will continue and the company will also raise capital as soon as the beginning of 2019.
Tesla has been spending a lot of money in order to put up an assembly line for Model 3 and for the preparations of new projects, like Model Y. In the first quarter the company had a negative cash-flow of USD 1 billion, after a negative of USD 277 million in the last quarter of 2017.