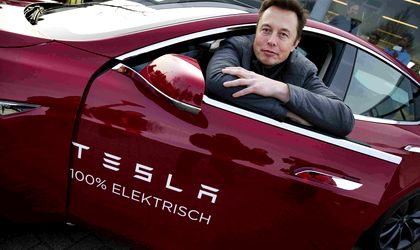 Tesla shares jumped in pre-market trading after Elon Musk settled a lawsuit brought by regulators over his Tweet. The investors were reassured that he will be still calling the shots at the electric-car maker, according to Bloomberg.
The agreement between Musk and US Securities and Exchange Commission states that the company will pay a USD 20 million penalty but he will remain chairman of Tesla.
The shares jumped 16 percent to USD 306.5, coming back from the 14 percent plunge on Friday. Now investors want to see if Tesla will meet its production goals by the end of the third quarter, the period that ended in September.
A full 'army' of Tesla-owning volunteers helped over the weekend in delivering the cars to new buyers. The employees were also working after-hours in order to keep the delivering going.