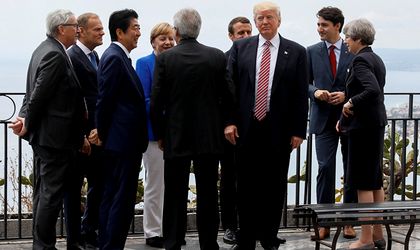 Leaders of the G7 group are set to clash with US President Donald Trump later today in Quebec as they pressure him to lift recently imposed sanctions on steel and aluminium, which has sparked fears of a trade war.
Normally, the G7 seeks to find consensus on the economy and other issues, but this time the meeting is likely to be exceptionally tense. Some even say that as they lose patience with Trump, the other six members of the G7 could form their own grouping.
Yesterday, Trump wrote on Twitter: "Please tell Prime Minister Trudeau and President Macron that they are charging the U.S. massive tariffs and create non-monetary barriers." He accused Canadian PM Trudeau of "being so indignant" despite imposing massive tariffs on US goods.
Trump says the tariffs are necessary to protect US industry, but Canada and the EU have said they are illegal and that they are preparing retaliatory measures.
The White House announced that the president would leave the G7 early to go to Singapore for a meeting with North Korean leader Kim Jong Un.