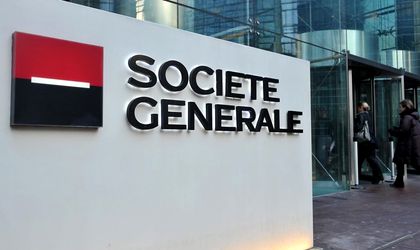 Five months after announcing a plan aimed at cost reductions of EUR 500 million and the cut of 1,600 positions in the field of investment banking, Societe Generale is preparing for a new restructuring of its staff, this time targeting the activities of retail banking in France, reports Reuters.
According to the CGT syndicate, about 530 employees of Societe Generale in France will be laid off by 2023, of which 170 will be from the bank's headquarters and 360 from back-office activities.
"During talks between the unions and Marie-Christine Ducholet (the new director responsible for the operations of SocGen of retail banking in France), a plan with the social conditions necessary for the elimination of 530 positions by 2023," stated the CGT union in a statement.
Societe Generale announced in April a plan to eliminate 1,600 worldwide positions, of which 750 in France alone, with the idea of ​​restructuring investment banking operations and restoring the group's overall profitability.
Officially, Societe Generale, the third largest banking group in France, confirmed that a meeting is scheduled to take place on Friday with trade union organizations, but did not provide further details.
Analysts expect French banks to accelerate cost-cutting measures, given that they have trouble reaching their profitability targets against extremely low interest rates.
Societe Generale, one of Europe's largest financial services groups, has 154,000 employees and 32 million customers worldwide. In Romania, BRD – Groupe Societe Generale is the third bank by total assets.