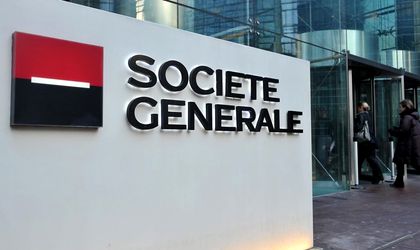 The French banking group Societe Generale, present on the Romanian market with Banca Romana de Dezvoltare, presented a plan to eliminate 1,600 jobs worldwide, mainly in its corporate and investment banking division, in an attempt to increase profitability after poor performance last year, according to Reuters.
Societe Generale said it would remove 750 jobs in France on the basis of a voluntary departure program. Other jobs will be eliminated at foreign subsidiaries, especially in New York and London, for which the French bank may resort to layoffs.
"Since the beginning of February, we have launched a review of all of our activities in the field of finance and investment (BFI), aiming at restoring sufficient returns. We maintain our voluntary departure policy," said Societe Generale CEO Séverin Cabannes.
Two months ago, Societe Generale's general manager, Frederic Oudea, said the bank would cut costs by EUR 500 million in the corporate and investment banking division after weak earnings in the fourth quarter of 2018 forced it to revise profitability and revenue growth targets.
In 2017, Societe Generale announced that it is withdrawing from Central and Eastern European countries (CEE) where it is not in the top three of the market share, namely Bulgaria, Serbia, Macedonia, the Republic of Moldova and Montenegro. So far, the French group has sold its subsidiaries in Serbia, Bulgaria, Albania, Macedonia and Montenegro, as well as businesses in Belgium and South Africa.
Societe Generale, one of the largest European financial services groups, has 149,000 employees and 32 million customers worldwide.