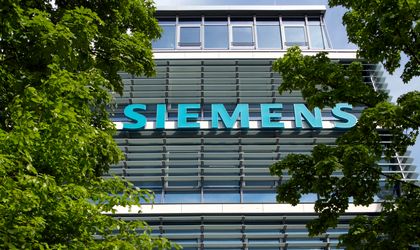 Siemens, the German engineering giant, might cut 20,000 jobs as part as its "Vision 2020" strategy. The cost saving will came from slimming down administrative costs in personnel, legal and finance and its shared service division, according to a declaration made by Joe Kaeser, CEO, at the beginning of a roadshow in August, cited by Manager Magazin. On the other hand, the company says that it will hire about 10,000 people by 2025 in the IoT division.
Siemens announces a new company structure in "Vision 2020": three operating companies ("Gas and Power", "Smart Infrastructure", "Digital Industries") and the strategic companies: Siemens Healthineers, Siemens Gamesa and Siemens Alstom. And a new growth field "Internet of Things Integration Services".
The goal of the new company structure is to provide Siemens' individual businesses with greater entrepreneurial freedom. As a result, the organizational level of the current Divisions will be eliminated, the regional organization realigned to further increase its customer orientation, and company headquarters streamlined.
"By further developing our strategy, we're building the next-generation Siemens. Less management from headquarters and more freedom for our businesses will make us stronger and more flexible," said Kaeser.
Below the Group level, there will be three Operating Companies and three Strategic Companies. The realignment will enable Siemens to sharpen its customer focus and orient its activities on the requirements of the industries in which it operates.
"The days when project business, product, software and service companies, with all their different requirements, could be centrally and efficiently managed are over," said Siemens' president and CEO.
The new structure will go into effect at the start of the new fiscal year on October 1, 2018. Implementation will proceed step-by-step and is to be completed by March 31, 2019. The company's Building Technologies Division (BT), Energy Management Division (EM), Power and Gas Division (PG), Digital Factory Division (DF) and large parts of its Process Industries and Drives Division (PD) will be combined to form three new Operating Companies. The Business Units of the company will also be set up newly in a more focused manner and integrated into the three Operating Companies.
The Strategic Companies will include Siemens Healthineers and Siemens Gamesa Renewable Energy, two fully consolidated companies in which Siemens holds a majority stake. Until the completion of its planned combination with Alstom, they will also include Siemens' mobility business.
Expansion of the digitalization business
The acquisition of mendix and entry into the IoT Integration Services business will enable Siemens to rigorously expand its market leadership in industrial digitalization. mendix is a leader and pioneer in the area of so-called low-code application development platforms. mendix technology makes it possible, among other things, to program and deploy apps up to ten times faster. Due to its speed, this technology will allow MindSphere customers to develop their own apps considerably faster and at significantly lower cost. The purchase price is EUR 0.6 billion. The transaction, which is subject to regulatory approval, is expected to close in the first quarter of fiscal 2019.
With the newly formed Business Unit for IoT Integration Services Siemens is expanding its IoT platform offering to provide comprehensive support to customers in their digital transformation. Leveraging many years of experience in a wide range of industries as well as leading technologies such as artificial intelligence and cybersecurity, Siemens plans to offer consulting, design, prototyping and implementation services. Until 2025, the market for IoT integration services is expected to achieve annual growth rates of ten to fifteen percent. Siemens plans to hire about 10,000 employees in this area by 2025.