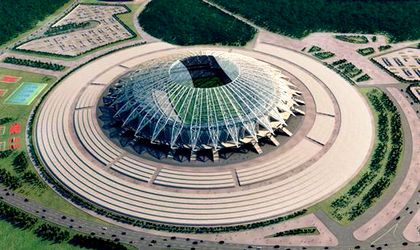 The Russian edition of the World Cup Football 2018 will bring a cash inflow between USD 2.5 and 4 billion in Russian accounts and will presumably attract about 500,000 foreign tourists in the country.
In the same time, the preparation for the World Cup was not cheap. The Russians invested around USD 13 billion in infrastructure projects (transport hubs, stadiums, hotels). By comparison, Russia invested around USD 50 billion for the 2014 Winter Olympics and recovered almost nothing.
According to financial institute Nordea, the football competition might boost the country's GDP with 0.3 percent and determine a potentially higher tourist inflow in 2-3 years time.
The upcoming tournament in Russia will be the most expensive for a host country in the history of the competition. Total cost is estimated to be USD 13 billion (70 percent public budgets and 30 percent private investors).
Spending exploded since 2014
Since 2014, when Brazil organised the World Cup, the costs exploded. The South-American country spent around USD 11.7 billion, close to Russia's USD 13 billion.
By comparison, South Africa spent only USD 3.8 billion in 2010 and Germany around USD 3 billion in 2006.
Nevertheless, the Russian invested smart. 30 percent of the total budget (USD 4.1 billion) has been allocated to the construction of sport infrastructure, 50 percent (USD 6.8 billion) on transport improvement and the rest of the money (USD 2.1 billion) has been channeled towards support activities.
The preparation of the 2018 World Cup was more about enhancing the transport infrastructure in Russia, which will help the country after the World Cup, than upgrading sport facilities.
"The overall cash inflow from Championship-related travelers may contribute an additional USD 2.5-USD 4 billion to internal consumption. This should result in additional private consumption growth of up to 1-2 percent year on year in 3Q-2018," Nordea calculated.
The 2018 Football World Cup will start Thursday June 14 in 11 Russian cities, and 32 country teams are qualified.