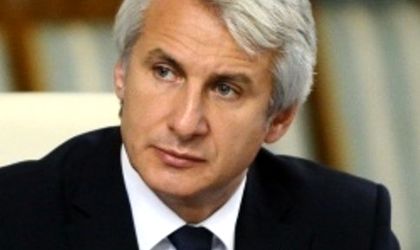 The Romanian Finance Minister said on Tuesday that he will propose to Donald Tusk, president of the European Council since 2014, that the Romanian presidency of the EU Council be extended for another six months to replace Finland, given that the new Finnish government will only be established in June.
"Romania has one of the most effective presidencies of the EU Council, things move much faster. We tried to speed up procedures and this happened," Teodorovici said at a press conference ahead of the Ecofin meeting this week in Bucharest.
In November 2018, the former Finnish prime minister Juha Sipilä said that its country is ready to take the helm of the EU Council sooner to replace Romania if Bucharest is not ready to manage the job.
Ecofin represents the council of EU's Finance ministers.
The EU Council presidency is held by Romania in the first half of 2019 and by Finland in the second half of the year.
Starting January 1 2019, Romania manages the dialogue with other EU institutions and handles the European agenda at sectorial level for the Council.
During the presidency, the country will also organize informal meetings of EU decision makers.