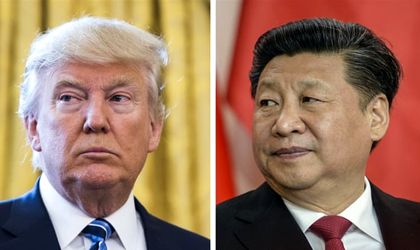 In an interview with Reuters, US president Donald Trump said he didn't expect much progress from the trade talks with China that will take place this week in Washington.
Trump said he had "no time frame" for ending the trade dispute with China. "I'm like them; I have a long horizon," he said.
New US tariffs on USD 16 billion of Chinese goods will take effect on Thursday, as well as retaliatory tariffs from China on an equal amount of US goods. There are proposals for tariffs on an additional USD 200 billion of Chinese goods. Trump has threatened to impose duties on virtually all of the more than $500 billion of Chinese goods exported to the United States.
Trump said resolving the trade dispute will "take time because China's done too well for too long, and they've become spoiled. They dealt with people that, frankly, didn't know what they were doing, to allow us to get into this position."
The tariffs imposed by the US are part of the Trump administration's effort to pressure China into making major changes to its economic policies to better protect intellectual property, end its industrial subsidy efforts and open its markets to foreign competition.