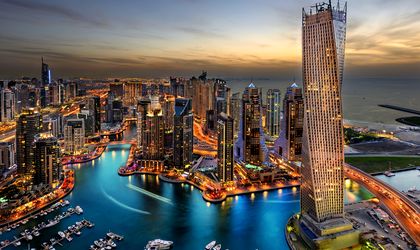 Dubai Marina versus Downtown Dubai
Both of these mega-developments are prominent and famed residential regions in Dubai. They rank among the best areas to purchase or rent out a home. Both present aesthetic properties with the latest amenities. Not only this, they are in a close proximity to hotspots, landmarks, and tourist attractions. While Dubai Marina is primarily developed by Emaar Properties, Downtown Dubai is a flagship establishment of Emaar Properties. Both of these prestigious neighborhoods are located off Sheikh Zayed Road.
Properties in Downtown Dubai are nearer to older neighborhoods, such as Jumeirah and Bur Dubai. On the other hand, the residential units in Dubai Marina are in the vicinity of Jebel Ali.
Purchasing Apartments in Dubai Marina and Downtown Dubai
Both regions boast a huge availability of apartments for sale, including off-plan and ready-to-move-in units. The apartment layouts and configurations vary from studios to commodious 5 bedroom units, along with the portfolio of posh duplexes and penthouses. Downtown Dubai features a range of floor plans and architectural styles. The flats here come with the mesmerizing views of Dubai's skyline and Dubai Canal.
Coming to Dubai Marina, this neighborhood houses above 200 residential buildings. As for the availability of flats here, they vary from studios to majestic 5 bedroom apartments, as well as high-end duplexes and penthouses.
The Comparison Between The Apartments in Downtown Dubai and Dubai Marina
Both regions feature flats of similar configurations with a single bedroom apartment varying from 570 square feet to 1,200 square feet. However, the apartments in Downtown Dubai are proud to have a bigger layout. Maybe this is the reason why their average sale cost per square foot is high – AED 1,890. Comparatively, the average sale cost per square foot of apartments in Dubai Marina is AED 1,242.
Coming to the average sale cost of the flats in both areas, the studio units in Downtown Dubai are available at AED 1 million, whereas 1 to 2 bedroom apartments will cost you AED 1.5 million to AED 2.7 million. But for the families, a larger 3 bedroom apartment is more suitable, which stands at AED 4.8 million.
When it comes to Dubai Marina, the average cost to purchase studios is AED 769k. 1 to 2 bedroom apartments for sale come with average sale costs of AED 1.1 million to AED 1.7 million. The bigger 3 bedroom apartments are available for sale at AED 2.9 million.
The Comparison Between The Villas in Downtown Dubai and Dubai Marina
The Jewels is one of the many residential towers in Downtown Dubai that offer podium level villas. But for the people hunting for bigger villas, it is a wise decision to settle in Dubai Marina as it offers 3 to 5 bedroom villas. Not only this, there are not many villas available in Downtown Dubai. This means that villa enthusiasts should flock towards Dubai Marina.
The Difference in The Prices
The 3 bedroom villas in Dubai Marina are sold at AED 4.8 million. As for the bigger and more airy 4 to 5 bedroom villas, the sale price jumps to AED 9.7 million to AED 13.6 million. Downtown Dubai is clearly on the cheaper side of the spectrum as a 4 bedroom villa here is sold at AED 6.5 million.
Renting Out Flats in Dubai Marina and Downtown Dubai
As stated above, the apartments available in both regions are more or less the same. Even for rent, the portfolio of flats remains the same – from comfy studios to spacious 5 bedroom penthouses. If you prefer a home with sleek interiors, ventilated living spaces, and outstanding views, it is a wise idea to consider Downtown Dubai apartments for rent.
But which one of the hyped up residential buildings should potential tenants prioritize in both areas? In Dubai Marina, the buildings that enjoy the most fame are Sulafa Tower, Marina Diamonds, and Marina Pinnacle. As for the other development, 48 Burj Gate, Burj Views, and Burj Khalifa are the most popular here.
The Difference in the Prices
As a tenant, it's a must to know the expected rental cost of the flats you are interested in. Keeping this in mind, read the following information:
Downtown Dubai – studio units are available at AED 57k, while 1 to 3 bedroom apartments are sold at AED 83k, AED 127k, and AED 242k.
Dubai Marina – the average rental cost of a studio is AED 43k. For 1 to 3 bedroom apartments, the cost jumps to AED 66k, AED 98k, and AED 142k.
The Comparison Between Rental Cost For Villas in Downtown Dubai and Dubai Marina
There is a larger portfolio of spacious villas available for rent in Dubai Marina as the units range from 2 to 5 bedroom homes. On the other hand, the villas in Downtown Dubai are primarily composed of 3 to 4 bedrooms only. Potential tenants should make their decision based on their specific preferences and lifestyle.
The average rental cost of a 3 bedroom villa in Dubai Marina is AED 181k, whereas tenants can expect to pay AED 233k for a 3 bedroom villa in Downtown Dubai.
A Further Look At Both Regions
Living in Dubai Marina means that you will be given a family-oriented beachfront mega-development, with swift access to an artificial marina and the beach. As for the lifestyle in Downtown Dubai, it is home to posh hotels and praiseworthy landmarks.
Is there something common in both areas? You bet! Supermarkets, clinics, hospitals, and nurseries are scattered throughout these neighborhoods. These lifestyle facilities guarantee a cozy and convenient life for the lucky residents. Not only this, the apartment towers in both developments boast swimming pools, gyms, and state-of-the-art amenities.
Recreational Activities in Dubai Marina and Downtown Dubai
For outdoor lovers, Dubai Marina is second to none as it boasts cycling, jogging, skydiving, and zip lining. But if you prefer watersports instead, the same region will offer you tons of water related activities to enjoy anytime you want as it's near to the beach.
For the people who own furry friends, Downtown Dubai features a pet-friendly park known as Burj Park. Furthermore, residing in Downtown Dubai means that you will never feel a shortage of entertainment and shopping opportunities. Tons of popular retail stores are available in the Dubai Marina Mall, along with high-end clubs, restaurants, and a cinema.
The Final Verdict
Downtown Dubai definitely wins as it presents:
Dubai Opera where culture vultures gather.
Dubai Mall where drive-in cinema, flagship retail stores, ice rinks, and musical fountains are available.
Mohammed Bin Rashid Boulevard where premium eateries are dotted.
Lastly, the area features its own metro bus.
Photo: dreamstime.com