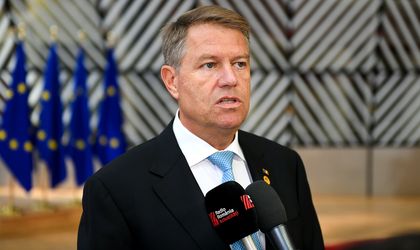 Romanian president Klaus Iohannis called for EU leaders to come up with a solution that controls migration and enhances the security of the external borders of the Union.
He made the comments ahead of talks at the EU Council in Brussels.
"We want a solution that enhances the control of migration. It's impossible to continue in a way I would call (…) partially chaotic. Migration has to be controlled. We have to consolidate the security at the external borders of the Union. We need to manage the entire migratory flow, all migrants must be registered, and those who are not refugees and should not necessarily benefit from protection can be retrieved at home," said the head of state.