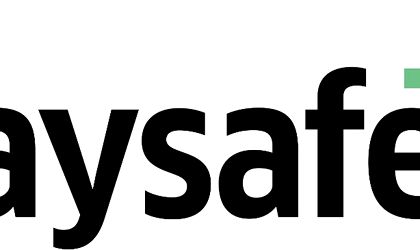 Paysafe Group, a leading global payments provider, announces that it has completed the acquisition of iPayment Holdings, Inc. (iPayment) which was signed on April 12, 2018. iPayment, a U.S. based provider of payment and processing solutions for small and medium-sized businesses, generated processing volumes of over  USD 25 billion in 2017 from more than 137,000 merchant customers across the country.  Combined with Paysafe's acquisition of MCPS last year, the acquisition establishes Paysafe as a top 5, non-bank, payment processor in the U.S.
The integration process of combining iPayment with Paysafe's North America payment processing organization will now commence.  Todd Linden, CEO of Paysafe in North America, will run the expanded organization and O.B. Rawls IV, iPayment's former CEO, along with iPayment CFO, Robert Purcell, have both accepted new leadership roles within Paysafe.
Paysafe Group CEO, Joel Leonoff, is excited that the product suite which Paysafe will be able to deliver at scale to the marketplace will be unrivalled. The acquisition also allows Paysafe and iPayment to cross-sell more products such as POS solutions, digital wallets, pay later and prepaid solutions to a significantly expanded customer base.
"This strategic acquisition is a success on many levels for Paysafe. First, it follows our strategy of building on our strengths and growing our presence in the fast-growing SMB sector operating in the vast US market. Second, it allows us to cross-sell more of our leading payment products to an expanded customer base. Third, the addition of O.B. and Robert to our team brings us further leadership bench strength; they both have strong reputations for possessing the commercial acumen and customer-centric focus that we look for in Paysafe," says Joel Leonoff.
Paysafe is a leading global provider of end-to-end payment solutions. It's core purpose is to enable businesses and consumers to connect and transact seamlessly through industry-leading capabilities in payment processing, digital wallet and online cash solutions. With over 20 years of online payment experience, a combined transactional volume of USD 56 billion in 2017 and over 2,600 staff located in 12 global locations. Paysafe connects businesses and consumers across 200 payment types in over 40 currencies around the world.
iPayment is a trusted provider of payment processing solutions in the US. With over 20 years of experience and more than 137,000 SMB customers, the company is consistently recognized for its depth of payments experience, breadth of product offerings, and commitment to transparency and SMB support. From new product innovation to customer service satisfaction, iPayment is an organisation focused on small business enablement and delivering relevant and impactful services and solutions that help partners and SMB customers grow their individual businesses. iPayment is a wholly-owned subsidiary of Paysafe Group.