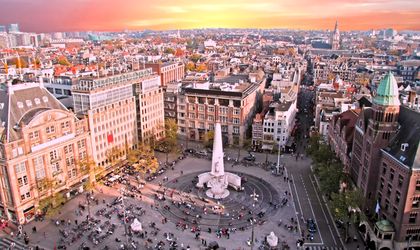 Officials in the Netherlands have said that more than 250 companies in the UK have been in touch with the Dutch government about moving their headquarters there due to Brexit, according to The Independent.
Companies are worried about access to the EU market as the UK is expected to leave the single market and the customs union.
Most recently, Japanese electronics giant Sony announced that it would move to the Netherlands to avoid Brexit disruption. Last year, Panasonic also announced an upcoming move to Amsterdam.
Michiel Bakhuizen, a spokesman for the Netherlands Foreign Investment Agency (NFIA), told the AFP news agency that the number of firms in talks was growing, having already reached 250.
"This increase will continue and it's not strange, because there is great uncertainty at the moment in Britain. And if there is one thing that's bad for business, it's uncertainty," he said.
The UK has also lost a key EU agency to Amsterdam, the European Medicines Agency, which employs around 900 high-skilled workers.