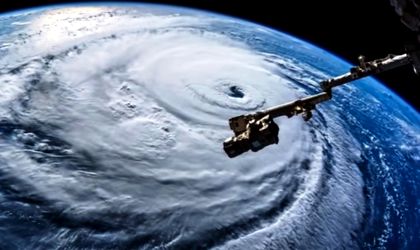 Authorities in the United States have ordered the release of more than 1.7 million people from three states on the east coast after meteorologists have announced that Hurricane Florence will arrive on the continent no later than Thursday evening, according to BBC News.
The storm was framed by specialists in category 3, with winds of over 205 kilometers per hour expected., after being a caterogy 4, but winds are slowing down.
Authorities have ordered the evacuation of South Carolina, North Carolina and Virginia residents and four South Carolina motorways were directed in one direction to speed up the evacuation process.
US President Donald Trump posted on Twitter more messages on Wednesday asking residents to obey authorities' warnings and evacuate.
"Get out of his way, do not play. It is a very large hurricane, perhaps the biggest you've ever seen and impressive amounts of water, "Trump said.
On Wednesday, the authorities of Georgia, Maryland and Washington DC declared an emergency. Roy Cooper, the governor of North Carolina, warned that "a disaster is approaching and tens of thousands of homes will be flooded."
The Coast Guard announced on Wednesday that the waves reached a height of 25 meters.